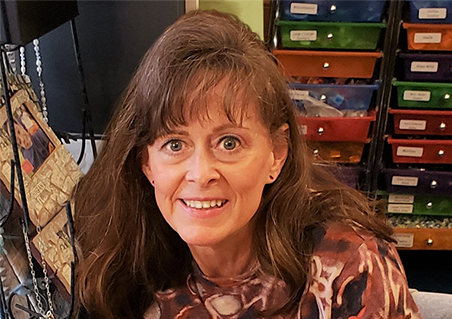 My passion for art began at age three when my grandmother was teaching me to draw bunny rabbits. From there, I discovered charcoal and pastels, then tempera poster paints. In junior high I learned about acrylic paints and that got me through high school. In college, a professor taught me to airbrush and loved not having brush strokes anymore.
After college, I was a production artist and illustrator in Oklahoma City. I moved to Dallas in 1992, where I met a key partner at a major design firm who became my mentor. He took me under his wing to teach me graphic design for 2 years. I was so blessed by this experience and his willingness to teach me design. I also learned how to illustrate on a computer, taking my artwork to a new level in PhotoShop and Illustrator.
My love for art and love for glass are a couple of reasons I decided to use "Smashing Creative" as my tag-line. Sometimes I even incorporate glass into my graphic design. I love solving design problems and creating beautiful design that makes clients happy, whether it's creating a logo design, new branding, brochures, digital assets for websites and web design.
In my free time, I enjoy biking, yoga, West Coast Swing dance, traveling and spending time with my 2 crazy cats BamBam and Benny.